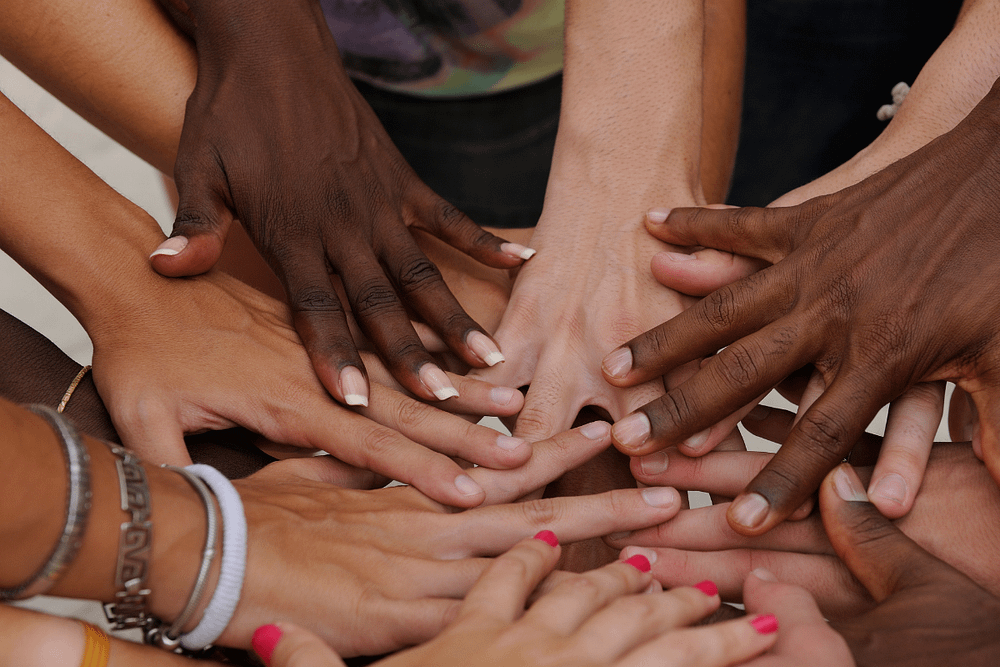 Just the fact that you're here, shows much about the kind of person you are! You're asking the question: What are some 10 ways to help another person. I want to first thank you for being a special kind of person and seeking to help others!
Here at Unashamed Encouragement, our hope is to help encourage others to live their life to the fullest, the way God intended!

A huge way we're able to live lives of joy is to serve others! One of my favorite bible verses is Mark 10:45:
"For even the Son of Man came not to be served but to serve others and to give his life as a ransom for many."
How much more should we live to help and serve others!
Below are 10 ways you and I both can help another person!
#1 Pray For Someone
I love prayer, and love praying for others! It's such a simple question to ask someone, and yields HUGE results. The question goes like this: "How can I be praying for you?" or "May I pray for you" I was at the store a few weeks ago, and there was a man who came down the aisle. He was loudly talking to his friend about how mad he was. I could sense so much anger within the man's heart. I walked over, looked him in the eyes, and asked if I could pray with him? The result was amazing!
We held hands, and I prayed for a minute. His demeanor was completely different after that. Kindness filled his eyes, and he took down my phone number. Never underestimate the power of prayer!
#2 Shovel/Rake/Mow Someone's Yard
Where I live in Wisconsin, we get all 4 seasons! That means there's usually a lot to get done around the yard. How great would it be to help serve your neighbor by offering to help in one of these three ways! Just the other day a stranger shoveled our driveway! It made me so thankful, and put a huge smile on my face. You could do the same for someone else!
#3 Cook & Deliver a Meal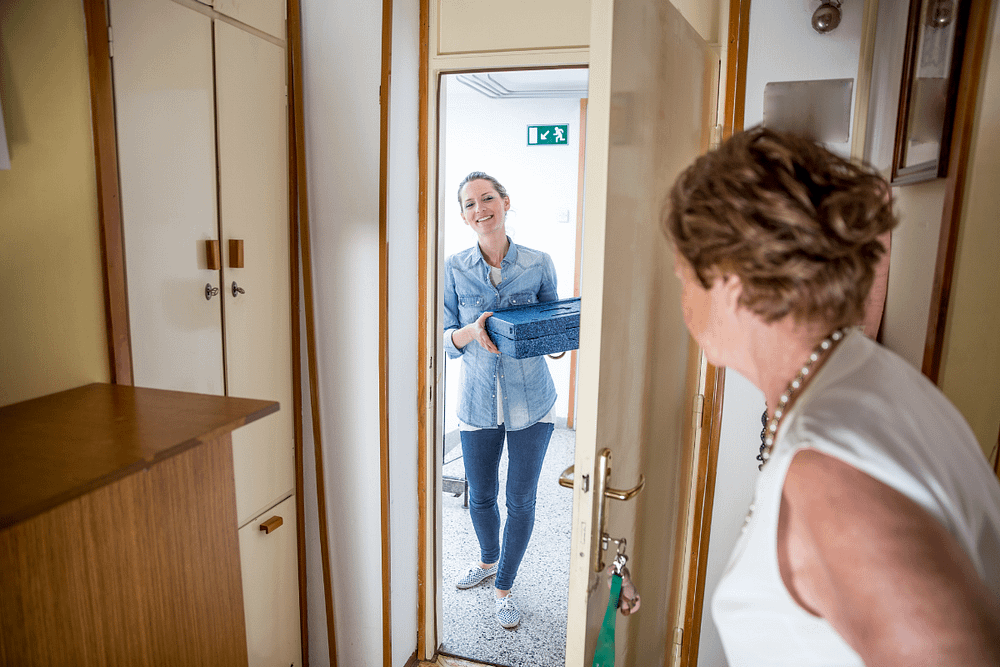 Everyone enjoys a home cooked meal? Am I right! Making a meal for a neighbor, church member, friend, stargner, employee, etc. Is a great way to give back and help others. Just a simple meal can change the hearts of many!
#4 Write a Letter to Someone
With the day and age we live in, digital media is everywhere. How amazing would it be to hand write someone a letter, and share how special they are. (You can always type up and then hand deliver/mail too) Taking the time to write a letter shows that you care. You're going the extra mile to make it special.
#5 Give Financially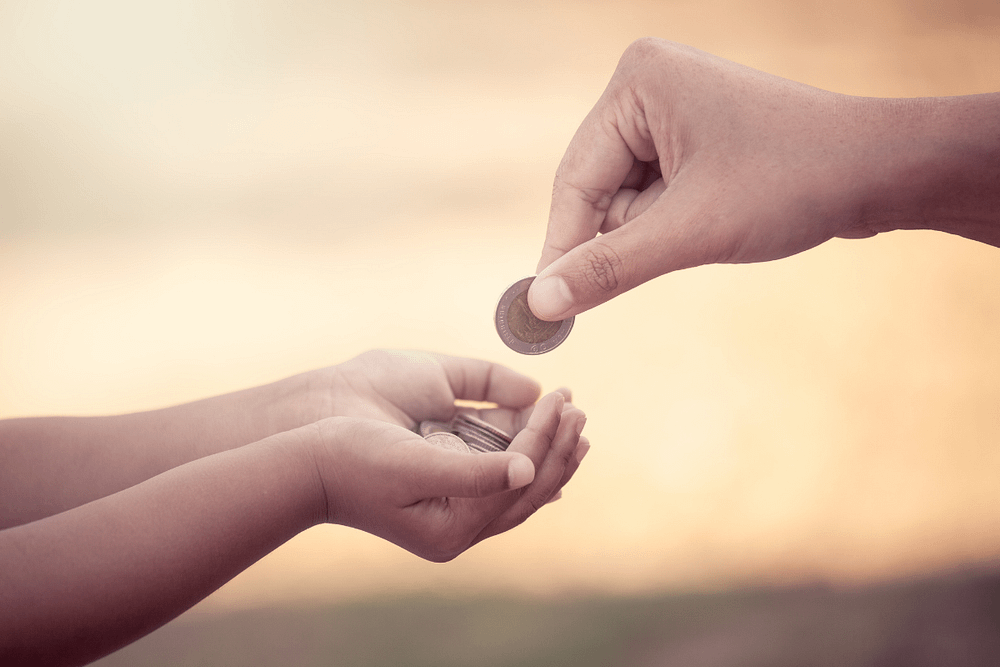 For those of you that are able to give financially, this is a huge way to help others! There are so many needs that can be met. There are many good organizations right in your backyard. Or you can bless random strangers, buy their groceries, fill up their gas tank, and the list could go on and on!
At Unashamed Encouragement, we too love to give back! Watch this video as we're blessing others with $100! Check it out HERE.
#6 Donate Household Items
Have you heard the saying: One man's junk is another man's treasure. There is certainly some truth in this! We all have things in our homes that we hardly use. Why not bless someone! We were blessed by a neighbor with a snow tube for the kids when they are sledding. Was such a blessing!
#7 Volunteer Your Time
There are so many good organizations out there that feed the poor, house the homeless, educate young teens, and so much more! Take a weekend once a month, and give back to your community! You'll be able to change lives, and feel good about making a real difference!
#8 Provide a Job
Some of you reading this, own your own businesses and in the position to provide a job for someone. Others might own a home, and need help around the house. Providing work for those who are looking, can be a wonderful way to help others. Especially during this time we're living in, there are many who have lost jobs and are looking for work!
#9 Take Time to Listen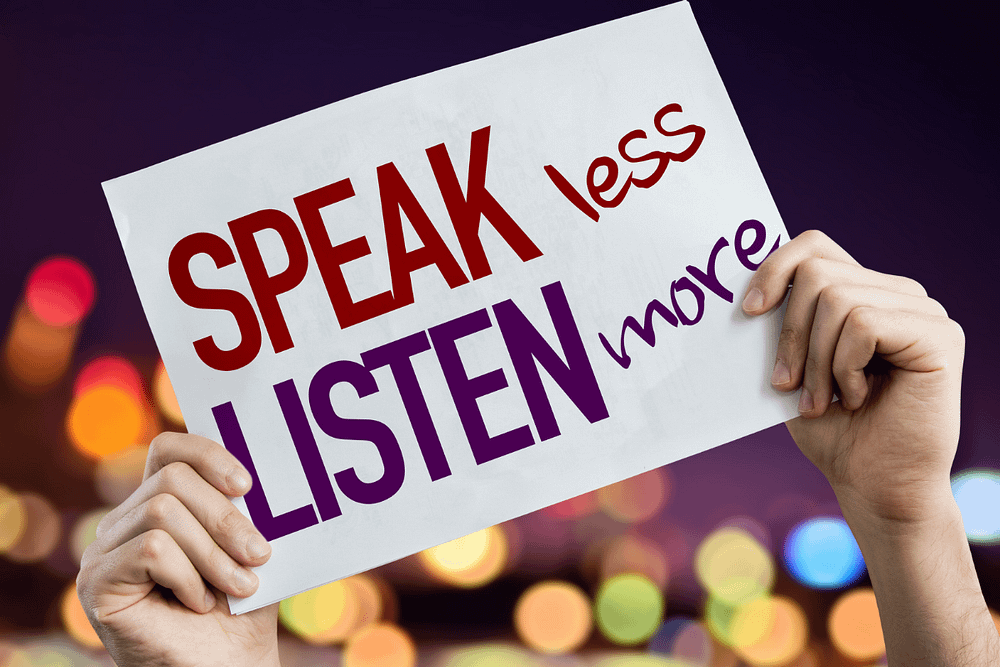 It's a fact we were created with two ears, and one mouth for a reason! So many people just want to be heard. In a world with such connectivity, we as a people feel more alone than ever. Lend your ear to someone, NOT your opinion, or your recommendation, or your solution. Simply listen and understand what others are going through!
#10 Offer To Watch Kids
I have 3 amazing little boys and let me tell you… They are a handful! Full of so much energy. I love them dearly, however it's so nice to escape and go on a date night with my lovely wife.
Offering to babysit and watch someone's kids is such a wonderful way to help others! Just ask the question! I'm sure you won't be turned down!
In Conclusion
Well, there you have it! This list is just scratching the surface, and hope now has your mind thinking in the right direction.
The question now remains… In what ways are you going to help others this week, month, and year?! Something happens within us, when we step outside of ourselves to help others. Praying that the Lord leads you as you step out!
If you haven't already, make sure you check out my YouTube channel! HERE
In need of encouragement? I'd love to work with you as your encouragement coach! Schedule your free session HERE.
Check out these other encouraging articles!