The power of prayer, such a mighty tool that I believe is underutilized far, far too often in our lives. It's even more than a tool, it's an act of worship! Today we're going to look at some prayers of encouragement you'll be able to pray when you're in need of strength.  First, let's quickly look to the bible as it pertains to prayer. 
Do not be anxious about anything, but in everything by prayer and supplication with thanksgiving let your requests be made known to God. 
-Philippians 4:6
Therefore I tell you, whatever you ask in prayer, believe that you have received it, and it will be yours. 
-Mark 11:24
Pray without ceasing, 
-1 Thessalonians 5:17
Therefore, confess your sins to one another and pray for one another, that you may be healed. The prayer of a righteous person has great power as it is working.

– James 5:16

 
Such powerful verses on prayer, yet why is it that we still struggle to incorporate prayer into our daily life?
Maybe you don't struggle and have prayer as a daily habit. However, I believe for most of us… we struggle. 
Maybe it's because we don't know what to pray for, maybe because we don't fully believe deep within our hearts that our prayers will be answered.
Maybe we're battling a certain sin, and we feel ashamed to come to God. 
I know for me, all of the above have been reasons my prayer life suffered. So my encouragement for you is to prioritize your prayer life with your heavenly Father. Make it a point, like Jesus did, to come to God daily. Surrender your burdens, dreams, worries, and cares over to Him. Praise Him, thank Him for all He has done, and all He is currently doing! 
We'll be looking at prayers both from the Bible, and well-known prayers from others throughout history. You're able to use these prayers as models, pray them as your own to God.  May you be blessed, and may the Lord use these mighty in your life! 
Prayers From the Bible
The Lord's Prayer – Matthew 6:9-13
Our Father, who art in heaven,
hallowed be thy name,
thy kingdom come,
thy will be done,
on earth as it is in heaven.
Give us this day our daily bread
and forgive us our debts and we forgive
our debtors,
and lead us not into temptation,
but deliver us from evil,
for thine is the kingdom and the power
and the glory, forever. Amen.

Twenty-Third Psalm – Psalms 23: 1-6
The Lord is my shepherd, I shall not want.
He makes me lie down in green pastures;
he leads me beside still waters;
he restores my soul.
He leads me in right paths for his name's sake.
Even though I walk through the valley
of the shadow of death,
I fear no evil;
for you are with me;
your rod and your staff–they comfort me.
You prepare a table before me
in the presence of my enemies;
you anoint my head with oil;
my cup overflows.
Surely goodness and mercy shall follow me
all the days of my life,
and I shall dwell in the house of the Lord Forever.
The Prayer of Jabez- 1 Chronicles 4:10
 Jabez cried out to the God of Israel, "Oh, that you would bless me and enlarge my territory! Let your hand be with me, and keep me from harm so that I will be free from pain." And God granted his request.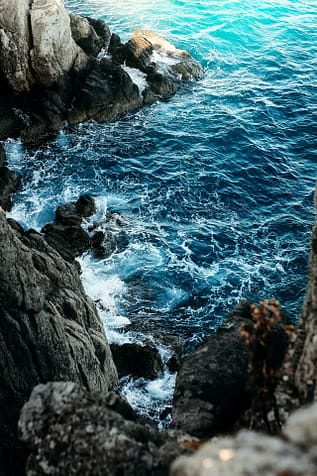 The Prayer of Jonah – Jonah 2:2-6
He said:
"In my distress I called to the Lord,
and he answered me.
From deep in the realm of the dead I called for help,
    and you listened to my cry.
You hurled me into the depths,
    into the very heart of the seas,
    and the currents swirled about me;
all your waves and breakers
    swept over me.
I said, 'I have been banished
    from your sight;
yet I will look again
    toward your holy temple.'
The engulfing waters threatened me,
    the deep surrounded me;
    seaweed was wrapped around my head.
To the roots of the mountains I sank down;
    the earth beneath barred me in forever.
But you, Lord my God,
    brought my life up from the pit.
Hannah's Prayer – 1 Samuel 2:1-10
Then Hannah prayed and said:
"My heart rejoices in the Lord;
    in the Lord my horn[a] is lifted high.
My mouth boasts over my enemies,
    for I delight in your deliverance.
"There is no one holy like the Lord;
    there is no one besides you;
    there is no Rock like our God.
"Do not keep talking so proudly
    or let your mouth speak such arrogance,
for the Lord is a God who knows,
    and by him deeds are weighed.
"The bows of the warriors are broken,
    but those who stumbled are armed with strength.
Those who were full hire themselves out for food,
    but those who were hungry are hungry no more.
She who was barren has borne seven children,
    but she who has had many sons pines away.
"The Lord brings death and makes alive;
    he brings down to the grave and raises up.
The Lord sends poverty and wealth;
    he humbles and he exalts.
He raises the poor from the dust
    and lifts the needy from the ash heap;
he seats them with princes
and has them inherit a throne of honor.
"For the foundations of the earth are the Lord's;
    on them he has set the world.
He will guard the feet of his faithful servants,
    but the wicked will be silenced in the place of darkness.
"It is not by strength that one prevails;
those who oppose the Lord will be broken.
The Most High will thunder from heaven;
    the Lord will judge the ends of the earth.
"He will give strength to his king
    and exalt the horn of his anointed."
David's Cry – Psalm 51:1-10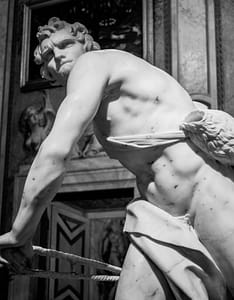 Have mercy on me, O God,
    according to your unfailing love;
according to your great compassion blot out my transgressions.
Wash away all my iniquity and cleanse me from my sin.
For I know my transgressions,
    and my sin is always before me.
Against you, you only, have I sinned
    and done what is evil in your sight;
so you are right in your verdict and justified when you judge.
Surely I was sinful at birth,
    sinful from the time my mother conceived me.
Yet you desired faithfulness even in the womb;
    you taught me wisdom in that secret place.
Cleanse me with hyssop, and I will be clean;
    wash me, and I will be whiter than snow.
Let me hear joy and gladness;
    let the bones you have crushed rejoice.
Hide your face from my sins and blot out all my iniquity.
Create in me a pure heart, O God,
    and renew a steadfast spirit within me.
Prayers From Others In History
The Serenity Prayer – Reinhold Niebuhr
God, grant me the serenity
to accept the things I cannot change,
the courage to change the things I can,
and the wisdom to know the difference.
Living one day at a time,
enjoying one moment at a time;
accepting hardship as a pathway to peace;
taking, as Jesus did,
this sinful world as it is,
not as I would have it;
trusting that You will make all things right
if I surrender to Your will;
so that I may be reasonably happy in this life
and supremely happy with You forever in the next.
Amen.
Instrument of Your Peace – St. Francis of Assisi
Lord, make me an instrument of your peace.
Where there is hatred, let me sow love,
Where there is injury, pardon
Where there is doubt, faith,
Where there is despair, hope,
Where there is darkness, light,
Where there is sadness, joy.
O Divine Master, grant that I may not so much
seek to be consoled as to console,
not so much to be understood as to understand,
not so much to be loved, as to love;
for it is in giving that we receive,
it is in pardoning that we are pardoned,
it is in dying that we awake to eternal life.
Christ Be With Me – St. Patrick
Christ with me, Christ before me, Christ behind me,
Christ in me, Christ beneath me, Christ above me,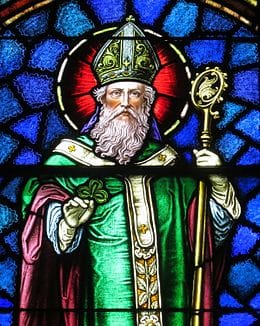 Christ on my right, Christ on my left,
Christ where I lie, Christ where I sit, Christ where I arise,
Christ in the heart of everyone who thinks of me,
Christ in the mouth of every one who speaks to me,
Christ in every eye that sees me,
Christ in every ear that hears me.
Salvation is of the Lord.
Salvation is of the Christ.
May your salvation, Lord, be ever with us.
Let Me Serve You – St. Theresa of Avila
Govern everything by your wisdom, O Lord, so that my soul may always be serving you in the way you will and not as I choose. Let me die to myself so that I may serve you; let me live to you who are life itself. Amen.
Beloved – John Wesley
Now, to God the Father, who first loved us, and made us accepted in the Beloved;
to God the Son, who loved us, and washed us from our sins in his own blood;
to God the Holy Ghost, who sheddeth the love of God abroad in our hearts,
be all love and all glory in time and to all eternity.
Amen.
Strengthen Us – Thomas a Kempis
God, our Father, we are exceedingly frail and indisposed to every virtuous and gallant undertaking. Strengthen our weakness, we beseech you, that we may do valiantly in this spiritual war; help us against our own negligence and cowardice, and defend us from the treachery of our unfaithful hearts. for Jesus Christ's sake.
Conclusion
Well, there you have it! Twelve prayers of encouragement that will bring you strength throughout your days and weeks. Print these off, and cut them out. Paste them on the bathroom mirror or in your car. Let's start making prayer a daily habit in our lives, and see how wonderfully God uses it! I end with this…
May the God of hope fill you with all joy and peace as you trust in him, so that you may overflow with hope by the power of the Holy Spirit.

Romans 15:13