I've been through my fair share of hard times, that's for sure. How about you? I take it you're going through a pretty hard time right now. That might be why you landed on this article – 23 Quotes About Getting Through Hard Times.
Welcome, I'm glad you're here. Seeking out encouragement during hard times is probably one of the best things you can do! I believe these 23 quotes about getting through hard times are really going to bless you! 
Many times we can feel alone in our struggle, as though others don't understand what we're going through. Well, I want to let you know, you're never alone. You have a heavenly Father who loves you perfectly, who promises to never leave you or forsake you!
I've been going through a pretty hard time in my marriage as of late, due to mistakes I've made, read more about that here… Anyways, I get it… This is why it's my heart to bring you some much-needed encouragement. Let's dive in! Remember, you can always reach out to the Unashamed Encouragement team, and we'll be more than happy to pray for you and your situation!
Bible Verse Quotes from Psalms
You are my refuge and my shield; your word is my source of hope. 
Psalms 119:114
The Lord is a refuge for the oppressed, a stronghold in times of trouble.
Psalm 9:9-10
God is our refuge and strength, an ever-present help in trouble. Therefore we will not fear, though the earth give way and the mountains fall into the heart of the sea, though its waters roar and foam and the mountains quake with their surging.
Psalm 46:1-3
Those who seek the Lord lack no good thing.
Psalm 34:10b
You are my hiding place; you will protect me from trouble and surround me with songs of deliverance.
Psalm 32:7-8
When the righteous cry for help, the Lord hears, and rescues them from all their troubles.
Psalm 34:17
The Lord is near to all who call on him, to all who call on him in truth. He fulfills the desires of those who fear him; he hears their cry and saves them.
Psalm 145: 18-19
You who live in the shelter of the Most High, who abide in the shadow of the Almighty, will say to the Lord, "My refuge and my fortress; my God in whom I trust."
Psalm 91:1-2
My soul finds rest in God alone; my salvation comes from him. He alone is my rock and my salvation; he is my fortress, I will never be shaken.
Psalm 62:1-2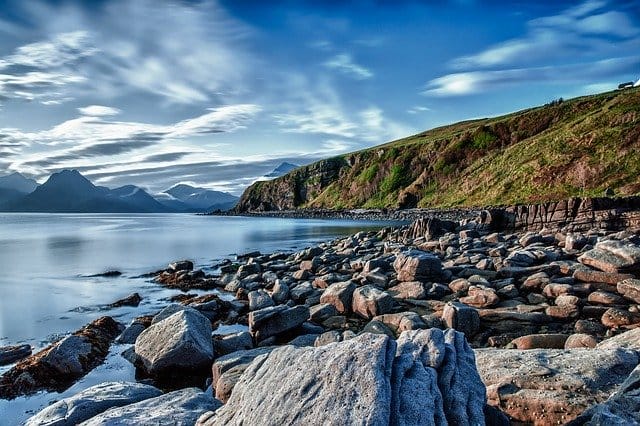 Psalms is such a beautiful book of the Bible and a great place to find hope. I encourage you to take some time and read through the book of Psalms, and ask God to bring you comfort as you go through.
You're Never Alone in Your Hard Times
So do not fear, for I am with you; do not be dismayed, for I am your God. I will strengthen you and help you; I will uphold you with my righteous right hand.
Isaiah 41:10
Casting all your anxieties on him, because he cares for you.
1 Peter 5:17
And I am sure of this, that he who began a good work in you will bring it to completion at the day of Jesus Christ.
Philippians 1:6
Put on then, as God's chosen ones, holy and beloved, compassionate hearts, kindness, humility, meekness, and patience,
Colossians 3:12
So we are Christ's ambassadors; God is making his appeal through us. We speak for Christ when we plead, "Come back to God!"
2 Corinthians 5:20
Learning From Others in History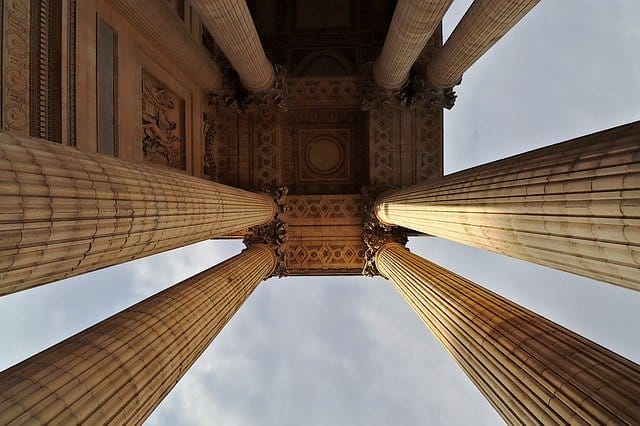 "There are only two ways to live your life. One is as though nothing is a miracle. The other is as though everything is a miracle."
Albert Einstein
"We are all in the gutter, but some of us are looking at the stars."
Oscar Wilde
"Yesterday is history, tomorrow is a mystery, today is a gift of God, which is why we call it the present."
Bill Keane
"I have not failed. I've just found 10,000 ways that won't work."
Thomas A. Edison
"Do what you can, with what you have, where you are."
Theodore Roosevelt
"Success is not final, failure is not fatal: it is the courage to continue that counts."
Winston S. Churchill
"What you're supposed to do when you don't like a thing is change it. If you can't change it, change the way you think about it. Don't complain."
Maya Angelou
"Happiness is not something ready made. It comes from your own actions."
Dalai Lama XIV
"What lies behind us and what lies before us are tiny matters compared to what lies within us."
Ralph Waldo Emerson
I sincerely hope these quotes from the Bible and others were able to bring you the much-needed encouragement in your current situation. Another way to find your joy again through hard times is taking the time to write out a list of all the things you are grateful for in your life. I think you'll be pleasantly surprised at how our mind shifts when we begin to realize how much we truly have to be thankful for! Just you being able to read this, and having breath in your lungs is a blessing from God. Writing these down on a daily basis will help you overcome in the midst of trials.
Conclusion
You've just read through a list of quotes and verses about getting through the hard times in life. Now it's time to put them into practice. Take time to write your favorite ones out, post them around your house. Make it a point to read a couple each and every day. We need to be intentional about moving forward in hope and faith. Remember, you're not alone. I'll leave you with one of my favorite Bible verses.
And we know that God causes everything to work together for the good of those who love God and are called according to his purpose for them.
Romans 8:28
Additional Articles